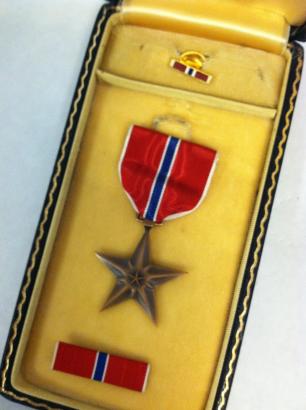 Collection Highlight: Lloyd Rule Papers
Such as the Bronze Star Medal belonging to Lloyd Rule, a Denver photographer who served in World War II and the Korean War.
The medal was added to Rule's existing collection at WHG by Pierce O'Farrill. Other items in the Lloyd Rule papers include newspaper clippings, ephemera, photographs, a Republic National Life Insurance 45 rpm recording, a Sertoma International Golden Anniversary 33/13 rpm recording, and an audio reel of Sertoma International speeches.
Donations to the Western History and Genealogy Department allow us to preserve, record and make accessible the history of our great state and region. If you or someone you know has material that may be a good fit for our Archives Collection, please don't hesitate to contact Erin Edwards at The Professor@denverlibrary.org / 720-865-1810.