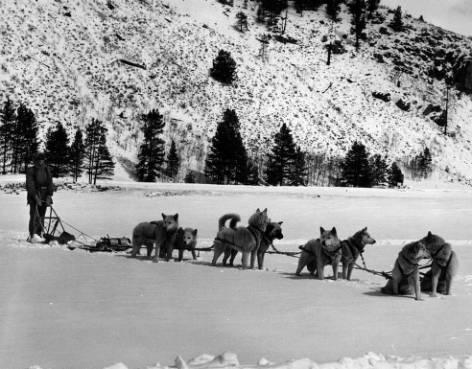 It's cold and icy, and I wish I had a sled to get to work some days.  The 10th Mountain Division trained sled dogs at Camp Hale.  I found this image using the new Digital Collections website.  There you can search photographs, maps, directories, obituaries, and many other subject databases.
If you are interested in the 10th Mountain Division, read more about the collection online here, and be sure to come to the Western History & Genealogy Department to check out the current exhibit, "The Great Race of the 10th Mountain Division," up through December 31 at the Central Library.
If you have questions, ideas, or comments, send them to us at history@denverlibrary.org.