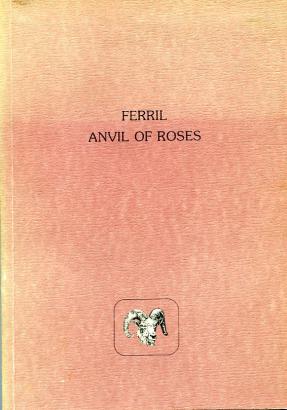 Thomas Hornsby Ferril published Anvil of Roses, his 6th book of poetry, when he was 87 years old.  He published his first poem at the age of 10.  
 
 
Desert Epilog
Implausible, that naked night,
I still am not quite sure
of what we used for words
for being there.
I seem to think you were saying something about
a madonna dark with candle smoke
and wasn't I trying to tell you how to tell
the white death-camas from false asphodel?
No matter,
my invention year by year
contrives new overtures and afterways
to that far passion.
Here alone in this hot afternoon 
I almost touch but do not touch
these tortured torques and splines
of desert lava worn by slow abrasions
of old old winds
that blow and blow forever.
I close my eyes,
I hear our wooded river.
I see our first new moon.
 
Anvil of Roses, other collections of poetry, and the Thomas Hornsby Ferril and Family manuscript collection, are available at the Denver Public Library.  Read more about it here.