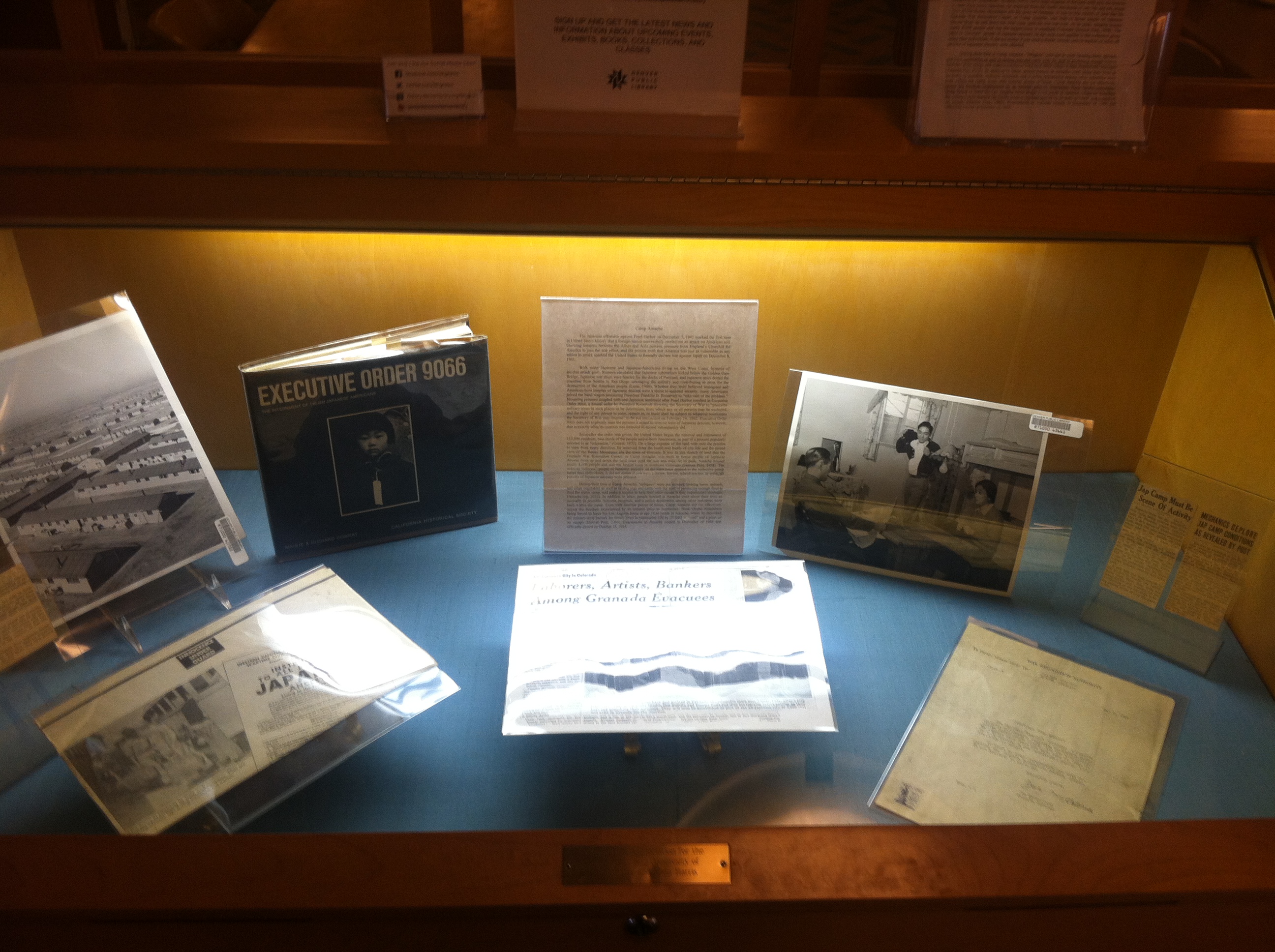 Kayla O'Grady is a history intern from the University of Colorado-Denver, working in WHG this summer on various projects. She put together a very interesting exhibit about Camp Amache in our monthly rotating exhibit case. Please read her blog describing the origins of the camp, then come in and check it out! It will be on display until the beginning of August.
Kayla O'Grady: 
"World War II is a crucial component of modern history discourse. Major discussions about WWII involve the actual fighting itself; however, there are plenty of aspects other than combat that make the story of WWII a fascinating and important part of world history. While the war encompassed lands far and wide, did you know that the state of Colorado itself played a prominent role during WWII? After President Franklin D. Roosevelt issued Executive Order 9066, Camp Amache, located in southeastern Colorado, housed nearly 8,000 people of Japanese descent during the large campaign known as internment. Under Japanese Internment, the United States military was authorized to remove any person of Japanese descent forcibly from their homes on the West coast after fears of another Pearl Harbor-like attack sparked national outcry for Japanese detention and removal.
Learn more for yourself by coming to the Western History and Genealogy Department at the Denver Public Library. For more information about Camp Amache, be sure to visit our exhibit case and/or speak with our knowledgeable librarians about available resources to aid your learning."