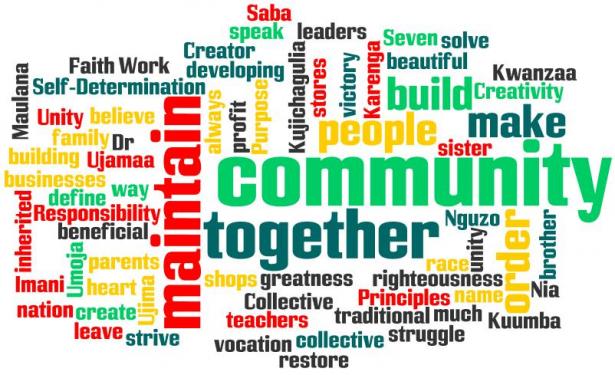 Calling All Artists – Let the Principles of Nguzo Saba Guide You
To kick-off the 2013 Kwanzaa season, The Blair-Caldwell African American Research Library is calling all artists for art submissions that reflect and are inspired by the values or symbols of the Nguzo Saba – The Seven Principles.
Exhibit Info:
Exhibit: Kuumba in the Community
Date: November 2 – 29, 2013
Location: Blair-Caldwell African American Research Library: The Cousins Gallery 
Mediums:  ALL welcomed
Entry Fee: FREE
Submission Deadline: October 30, 2013
WAIT! What is Kwanzaa? Isn't this a holiday for African Americans?
5 quick facts about Kwanzaa...
Kwanzaa is not a religious holiday, but a cultural celebration that promotes values like unity, purpose, creativity, and self-determination etc.
Kwanzaa is not an exclusive African American celebration. The values present in Kwanzaa cross cultural lines and belief systems. It can easily appeal to a variety of socioeconomic backgrounds.
Kwanzaa is a Swahili word that means "first" and signifies the first fruits of the harvest.
Kwanzaa is based on the African tradition of celebrating the year-end harvest.
Kwanzaa is a fun activity for the whole family.
For more information or to arrange to submit art, email blairstaff@denverlibrary.org or contact Hadiya Evans or Althea Redd at 720.865.2403.
Sponsored by the Denver Kwanzaa Committee and the Ujamaa Market.
Check out the Library's many resources about Kwanzaa.