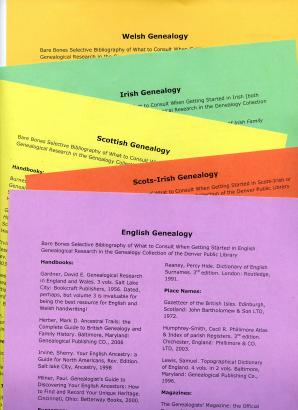 British Isles Bibliographies
Those getting started with British Isles research have a handful of fresh bibliographies to consult. Focusing on beginners staff have created basic guides for those researching their Welsh, Irish, Scottish, Scots-Irish and English ancestors.
Included on the lists are handbooks or guides to research, surname guides, place name resources, magazines and websites.
Still not sure how to approach your research problems; ask one of our librarians who will be pleased to craft a research strategy with you.