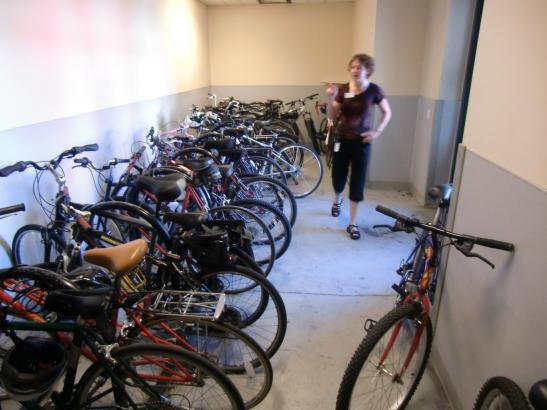 Bike to Work Day a Big Hit at DPL
Making the trip to the Central branch on bicycle is always a good idea, and the food and other festivities along the way provided an added incentive for about 40 DPL employees.
Free parking in a secure room enhance the option for employees everyday, but nearly double the usual number of bike riders meant late comers had to scramble to find a parking spot in the bike room. The annual Bike to Work Day encourages Denverites to use the greenest mode of rapid transit yet devised.