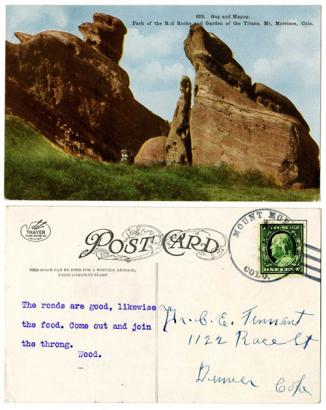 Best of the Box: Postcards!
My background is in art and design, so while my co-workers love to learn all about the materials and the history behind them, my favorite part is admiring the design.
There are so many treasures in our collection. My hope is to regularly wander through our stacks, grab a random box off the shelves and flip through the contents until I find something aesthetically pleasing.
On my first try, I came across a box filled with scrapbooks containing a collection of stickers, invitations and greeting cards that date back to the 1850s. It was so full of great designs, it was hard to pick just one item to digitize!
You can view the catalog record for this collection here.