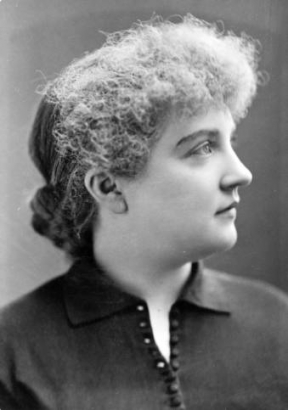 Baby Doe's Last Interview
In 1932, Max Vawter was a cub reporter for the Daily Herald in Leadville, Colorado.  One Sunday, out of curiosity, he visited Baby Doe (Elizabeth McCourt) Tabor.  She was sociable, inviting him into her cabin.  They had a long chat in which she talked about her past; the good times with Tabor, diamonds and furs, her babies, the Denver mansion.  Max published an account of his interview in the Rocky Mountain News.
The next time that Max visited Baby Doe, she was not quite so sociable.  He had described her shabby clothes and the dirty cabin, not expecting her to read the story...but she did.
Frances Melrose interviewed Max Vawter in 1985.  An audiocassette of her interview is in her collection (WH995) available on the 5th floor, Western History/Genealogy Department of the Denver Public Library.