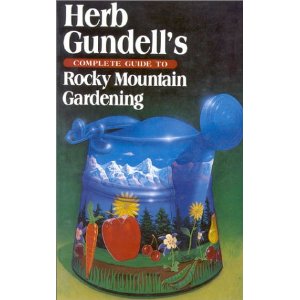 From the 1950s through the 1970s, Herbert ("Herb") Gundell offered advise on how to garden in Denver.  He wrote a column for The Denver Post, had a radio program and a television show.  His classic Herb Gundell's Complete Guide to Rocky Mountain Gardening is still available for purchase or for checkout from the library.
Born in Germany and raised in Switzerland, Gundell served briefly in the Swiss Army before coming to the U.S. in 1939.  In 1942, he joined the 87th Regiment, Company L, 10th Mountain Division, U.S. Army.  He trained at Camp Hale, which may have inspired his interest in the Rocky Mountains.
Gundell spoke with knowledge.  He graduated with both Bachelor's and Master's degrees in horticulture and biological sciences from Colorado State University.  He gained practical experience as Assistant Denver County Extension Agent.
Gundell's papers (WH1099) are available for research in the Western History Department of the Denver Public Library.