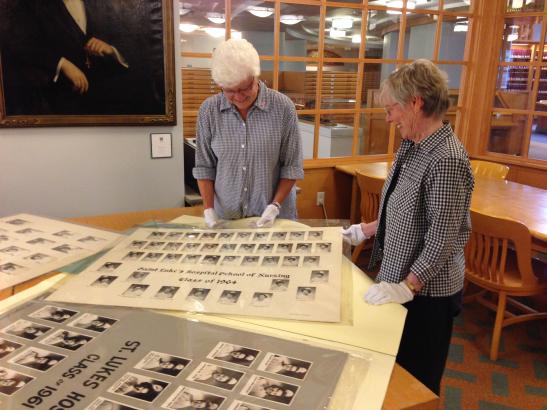 1964 class photo poster found
Recently two researchers came to the Library to gather information for their upcoming Saint Luke's School of Nursing, 50th class reunion. We helped them find photographs of the former nursing school located on the (now) Presbyterian St. Luke's Medical Center campus in Denver. But we hit the jackpot when we found a poster with portraits of ALL their classmates in the archives collection - they were thrilled!  How on earth did they keep those little nurse's caps from falling off?!
Happy 50th Anniversary Class of 1964!