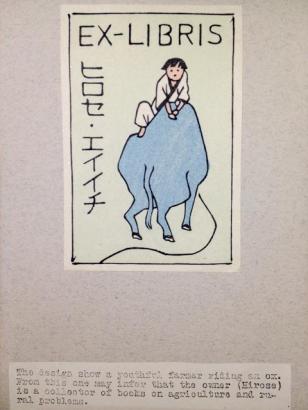 Manuscript Mondays: Bookplates, Part I
One of the fabulous volunteers working here in WH/G is busy processing a huge collection of bookplates.  Here are a few of our favorites by Eiichi Hirose.  The project has given us some research to do, and luckily the library has plenty of resources to get started.  I also found that the University of British Columbia has a digitized bookplate collection, including plenty from E. Hirose.  We've not yet digitized the bookplates in WH/G, but there are bunches of other images, maps, and more in the Digital Collections.
Volunteering is a wonderful way to support the library.  If you are interested, contact us at 720.865.2043 or vhopes@denverlibrary.org.