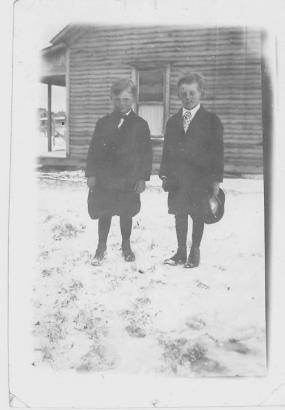 Hebert and Mervin Jacobs were orphans in 1915.  Clayton College in Denver considered taking them.  They fit the criteria of "white boys between the ages of 6 and 10."  They were Colorado residents.  Both were healthy, passing the doctor's examination.  Certainly, both boys needed help.
Clayton College, though, also demanded that its students be of good moral character as evidenced by their parents.  That their mother had been killed by their father who then committed suicide made the College's Board of Trustees suspicious.  Before making a final decision, the College checked their "pedigree."  The final decision to reject the boys was based upon their genealogy.  Clayton College prided itself upon thorough investigations and these boys did not have the right ancestors.  Therefore, they were found to be unsuitable.
The good news is that today's genealogists will find this information invaluable if they happen to have Mervin and Herbert Jacobs as ancestors.