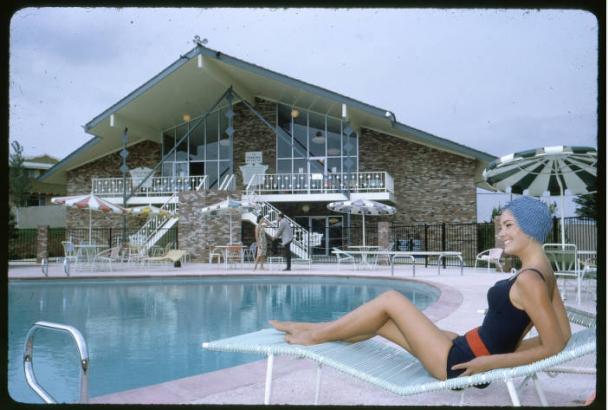 Double Takes - Made Me Look - Again!
Sometimes the only thing to say is "Wow." Lloyd Rule's promotional photos for Green Mountain Townhouses in Lakewood, Colorado, capture the mid-60s style in all it's glory.
The helmet hairdos, garish colors, and bubbly sexism tread the thin line between historic and anachronistic, and show another tiny, amazing corner of
our vast, amazing collection.
To see all eleven photos, follow this link Green Mountain Townhomes.
Don't miss the Hot Tub shots!