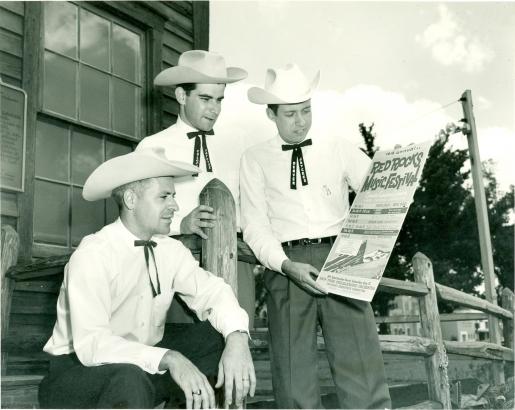 Denver Symphony Orchestra
In the 1950s, a series of summer concerts at Red Rocks by the Denver Symphony Orchestra gained a national reputation. Most notable were performances of Wagner's Die Walkure in July 1957 and July 1958. Saul Caston conducted the orchestra and Helen Black produced the operas. Families from all over the country made annual visits to Denver just to see the performances.
Photographs and papers about these performances may be found in the Denver Symphony Orchestra manuscript collection, WH941, available for research in the Western History Department of the Denver Public Library.