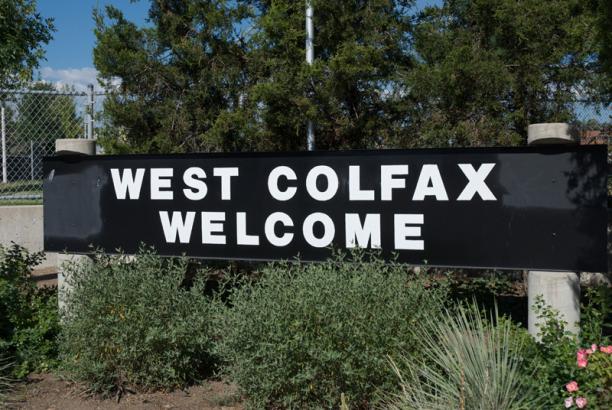 As part of the Creating Communities project here at DPL we are scanning materials in the library's archive and using these materials to tell the story of neighborhoods in the Denver metro area. Eventually these scanned images will be part of a website that you can visit to find out more about the communities featured.
As we researched the West Colfax neighborhood, we decided that in addition to using the library's materials, we would survey the community ourselves and document buildings, parks, landmarks; anything that would give us a feel for West Colfax. Armed only with our cameras and our wits, five of us set out on a warm September day to explore.
As we drove and walked we saw homes (both old and new), schools, parks, places of worship, businesses and restaurants. There was a sense of history, as seen by the stately homes on Stuart Street; a sense of stability, as seen by the many local businesses and residences and a glimpses of steps forward with the construction of new urban housing.
A few of the images taken on our expedition are included here. More images will be available soon on the Creating Communities Flickr site.
In early 2010, the Creating Communities website will be available for exploring and you will be able to learn more about seven different neighborhoods in the metro area. You will even be able to upload your own photos and narratives to the website and help tell the story of your community.